UpToDate
Stay in the know with complimentary access to UpToDate®.

As a MagMutual PolicyOwner, you'll receive a no-cost subscription to UpToDate, the clinical decision support tool associated with improved outcomes and used most by physicians and residents.
With convenient online and mobile options, you'll have anytime, anywhere access to:
More than 12,000 evidence-based clinical topics written by more than 7,300 experts in 25 specialties

over 9,500 graded recommendations

more than 6,900 drug entries

36,000 searchable medical graphics

Multiple calculators
Earn credits every time you search
Known as "Google for doctors," UpToDate lets physicians and other healthcare providers quickly and easily find reliable, evidence-based answers that are continually updated and reviewed by leading experts. You can even earn CME/CE/CPD credits every time you research a clinical question, and track and redeem your credits right from your mobile device.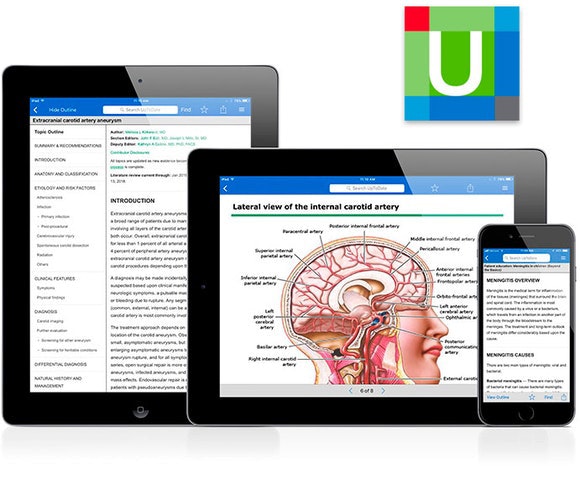 **As a MagMutual PolicyOwner, you'll receive a no-cost subscription to UpToDate, the clinical decision support tool associated with improved outcomes and used most by physicians and residents.**   With convenient online and mobile options, you'll have anytime, anywhere access to: More than 12,000 evidence-based clinical topics written by more than 7,300 experts in 25 specialties over 9,500 graded recommendations more than 6,900 drug entries 36,000 searchable medical graphics Multiple calculators
**Earn credits every time you search** Known as "Google for doctors," UpToDate lets physicians and other healthcare providers quickly and easily find reliable, evidence-based answers that are continually updated and reviewed by leading experts. You can even earn CME/CE/CPD credits every time you research a clinical question, and track and redeem your credits right from your mobile device. Visit UpToDate.com Learn more Become a PolicyOwner today